About
"Creativity is indirectly associated with happiness"
Creativity Research Journal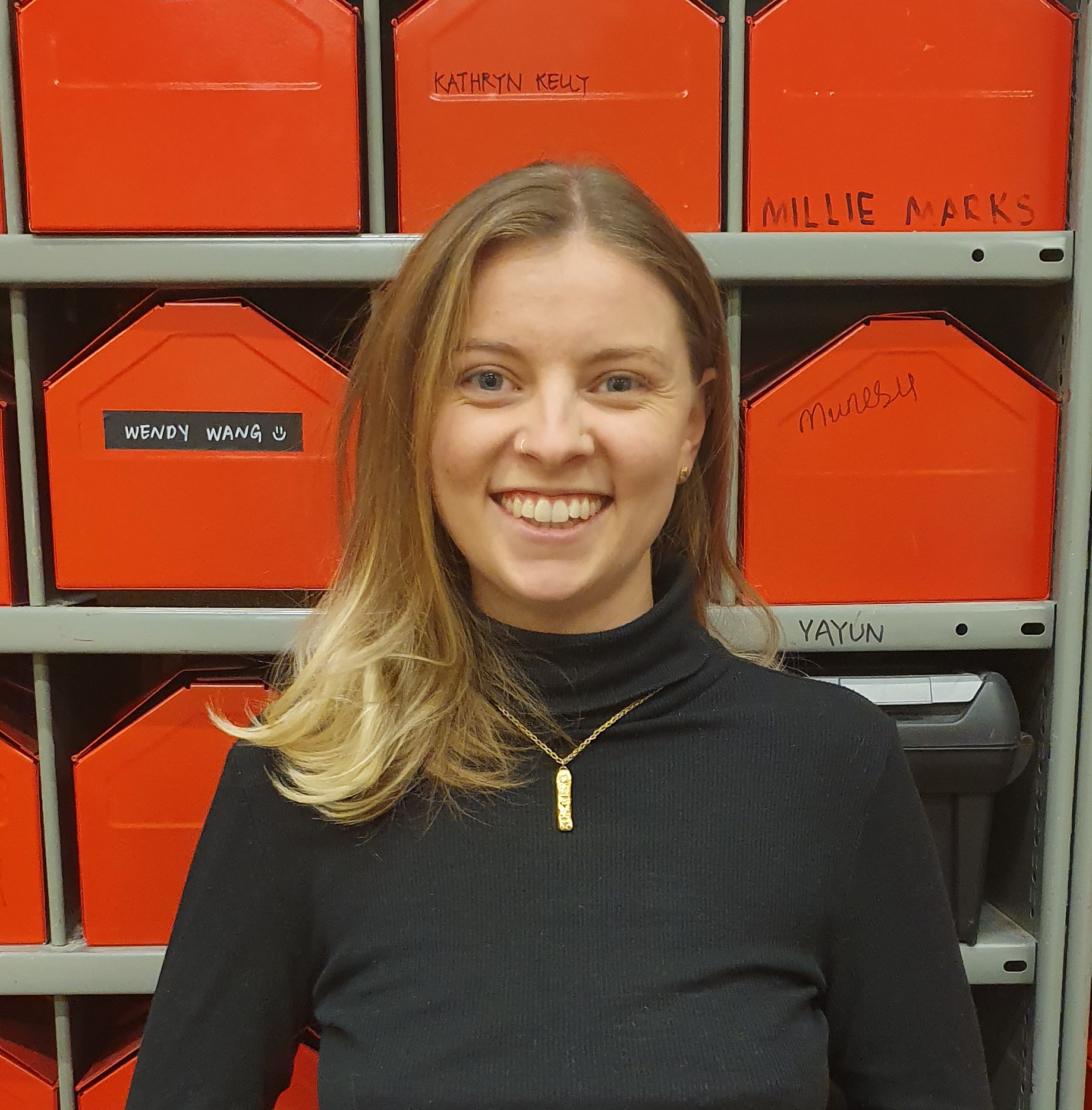 Millie is an award-winning jewellery designer who has recently gained a first class honours in her BA (Hons) degree in Jewellery Design at Central Saint Martins. The last year of Millie's studies were spent exploring the idea that we are all creative, whether we believe so or not. The pieces in her Jocale collection combine together in a multitude of ways, giving the customer space to create their own piece to wear.
The desire to create jewellery that encourages creativity began from Millie's research into how creativity can have a positive impact on our wellbeing. Millie has found that creativity is really important for her own wellbeing and wants to explore how she can encourage creativity through jewellery further throughout her career.
In 2019, Millie designed The Bamiyan collection of jewellery for
ISHKAR
which is available to purchase
here
. This was the beginning of Millie's experience working with a social enterprise to create jewellery that has a positive impact on the world. This is something Millie wishes to continue throughout her career and explore how to further improve the ethics of consumerism.
Awards and Exhibitions

---
Goldsmiths Craft and Design Council Silver Award
Winner of Fashion Jewellery Section
Solange Azagury-Partidge Award
Winner, Central Saint Martins
Cartier x CSM Live project
Shortlisted 10
Material Connections
within
ISHKAR
, London Design Festival (LDF)
Shelf Aware Exhibition
Munich Jewellery Week
Response to Balenciaga: Shaping Fashion
The Victoria & Albert Museum, LDF
Work Experience

---
Mima Jewellery
- Founder
Run small online business making and selling beaded jewellery, sold to over 1000 customers
ISHKAR
- Jewellery Designer/Intern
Designed The Bamiyan jewellery collection, co-ordinated production, organised events Aug 2019
Valery Demure Ltd
- Intern
Press intern, organised press samples for shoots, prepared for Paris Fashion Week, created newsletters & invitations, organised goodie bags, edited imagery, updated website
Sian Evans Jewellery
- Intern
Photography, benchwork - soldering, filing, texturing, pendant drill, wire wrapping
Leonie Marks Jewellery
- Studio Assistant
Benchwork, working with silver - soldering, piercing, pendant drill
Boodles
, Liverpool - Design Assistant Apr 2018
Design work using photoshop
VIN + OMI
- Show preparation team
Part of a team to prepare the catwalk for the Spring/Summer 2017 ready-to-wear collection
NET-A-PORTER
- Assistant to Senior Sample Coordinator Apr, Jul 2014
Organised samples and stock room, assisted on styling shoot
Oundle Charity Ventures
- raised over £1000 for StreetChild
Part of a non-profit micro-business, designing and selling sweatshirts to pupils at school
Education

---
Central Saint Martins
, University of the Arts London, BA (Hons) Jewellery Design Graduand (1st Class Honours),
Dissertation - Education in England: Arts and Wellbeing (A-)
Gem-A
, Gemmology Foundation
(89%
-
Distinction)
Diploma in Professional Studies
, Central Saint Martins (Pass)
Oxford Brookes University
, BTEC Foundation Diploma in Art and Design (Merit)
Further Experience

---
Charity Apprentice
(renamed Charity Fast-Track)
One year online course learning about the Third Sector, run by
child.org
Organised two Makers' Markets
at Holl Studios to raise money for
child.org
and support independent makers
Skills and Interests
---




2020


2020


2020


2019


2018


2017





2015 - present


2019


2019



2018


2018 & 2019



2018

2016


2014


2013 - 2014






2016 - 2020


2019

2018 - 2019

2015 - 2016



2017


2017 & 2018




Jewellery design
Jewellery benchwork
Basic woodwork
Jewellery paint ups (Intermediate, gouache)
Photoshop (Intermediate)
Arts Education and Wellbeing
Social enterprise

Charities -
child.org
, Crisis at Christmas
Galleries / Museums e.g. The Design Museum, CAA, V&A
Life drawing
Dance / Yoga
Reading
EMAIL
INSTAGRAM